IMPRESE
Czech brand Imprese is the reflection of values and traditions of sanitary manufacturing of the country
Design inspired by the Czech Republic, the relevance of forms combined with high European quality and modern technologies have made Imprese products the best addition to a wide variety of bathroom interiors. Today Imprese keeps a leading position among the most famous brands of sanitary ware not only in the Czech Republic, but throughout Europe and the world.
Imprese's policy is focused on the excellent product quality, daily introduction of the latest innovative technologies and competitive pricing. The progressive approach to product creation allows the brand to remain the favorite one for millions of clients.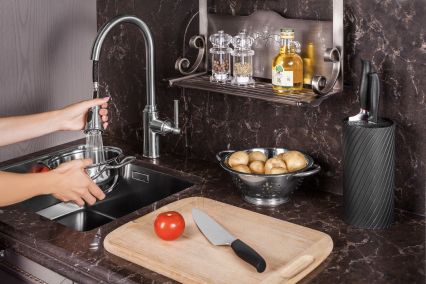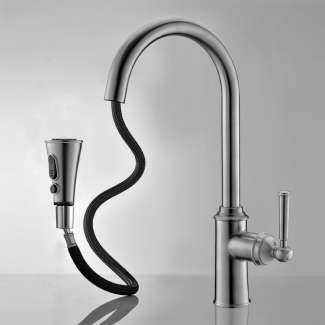 The main benefits:
Durable faucet cartridges resistant to high pressure up to 2.5 MPa
Cartridge is lubricated with harmless silicone oil which prevents disc wear out
Products have clear shapes and elegant design
The manufacturing is environmentally friendly and sustainable
Imprese uses high quality aerators made in Germany. They ensure the durability and long life of the products
Elegant combination of grace and harmony in your bathroom and kitchen
The Czech manufacturer of sanitary ware Imprese SRO was initially established as an enterprise producing components, e.g. faucet bodies for European manufacturers. Later on having accumulated experience, the company began to produce sanitary products under its own trademark.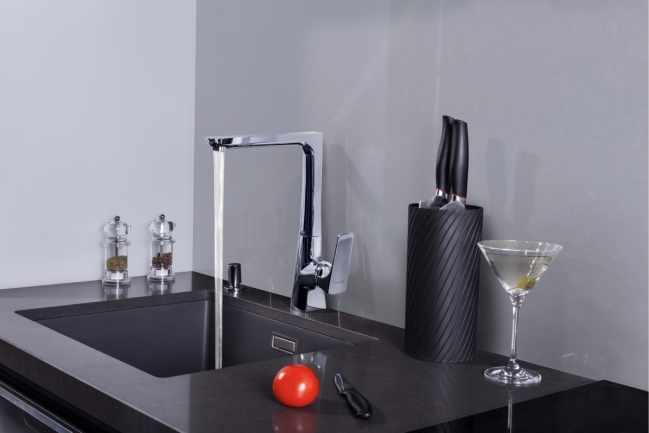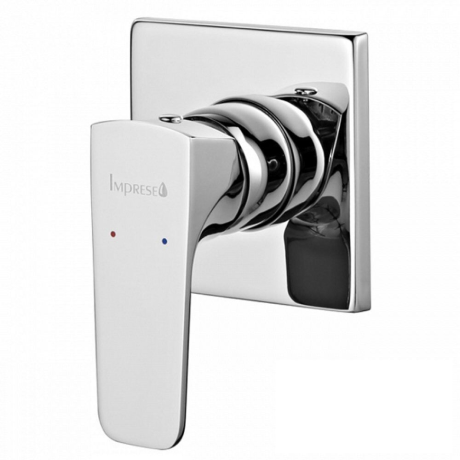 Innovations by Imprese
The products of Imprese will always attract attention among the other sanitary products on the market.
Despite its young age, this brand has already taken the position among leaders of the market. It is known not only for its thought-out solutions but also for its innovative researches.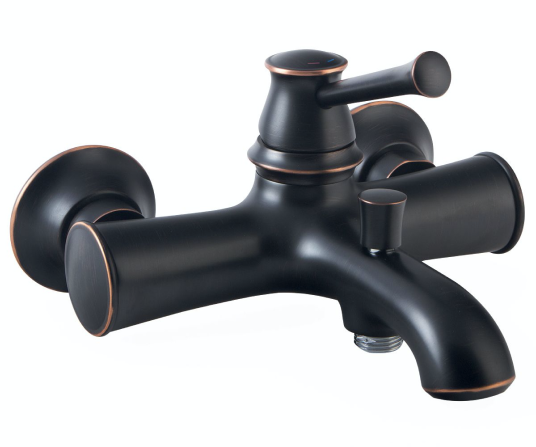 Innovative solutions of Imprese aim to obtain high-quality products with affordable prices. The main features are:
Thermostatic faucets. The water temperature is maintained and not affected by pressure. The adjustment is very precise without additional movements of the handle.
Special plating of every product. The faucets and shower systems of Imprese has chrome plating (8 μm min).
The recommended plating thickness is 6 μm. The durability can not be guaranteed if the plating is less thick.

Every novelty by Imprese is a high-quality product with stylish design, precise shape and functionality. Water consumption is significantly reduced and the hygienic procedures are comfortable.
As a responsible manufacturer Imprese uses the best components and parts made by European manufacturers, which helps to achieve the durability of products. This enables to provide customers with a long-term warranty of their products.
The special brass coating of premium collection is applied through physical vapor deposition. This method makes the faucets water-resistant and shiny.
Colored sanitary ware – Imprese creates colored products that look very unusual and stylish.
Anti-twist technology prevents the shower hose from twisting.
Easy installation – most products have a very simple installation and do not require any tools
Warranty period of chrome plating and cartridges is 5 years, which is very rare in the sanitary market
All faucets by Imprese are produced of brass alloy C85700 (59-61% of copper) with chrome-nickel plating. Method of electrochemical galvanization is used to add beautiful mirror-bright effect.
Do you want to become a Partner?